For Sale by Special Order!
Swan Chair 19th Century Reproduction, Hand Painted
Hand crafted and upholstered to your design specs by Master Decorative Artisans
A replica of Josephine's chair
This beautiful tub style chair boasts two intricately hand carved swans whose wake wraps to form a gently bowed backrest. 8-way hand-tied suspension, upholstered front and back.
$3500 plus shipping
To plan and order yours:
Call 902-532-0134 or send e-mail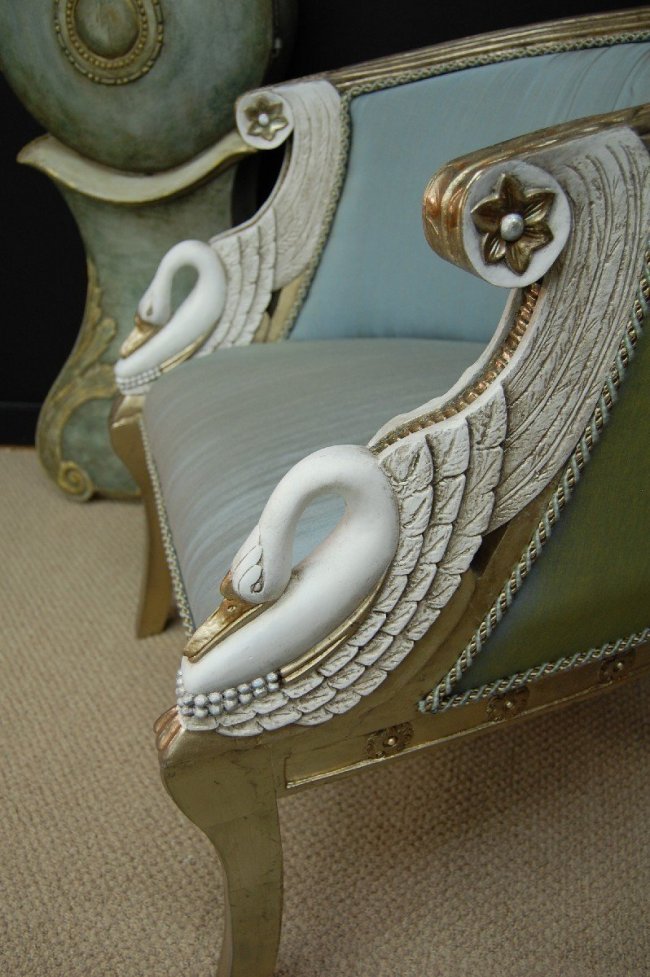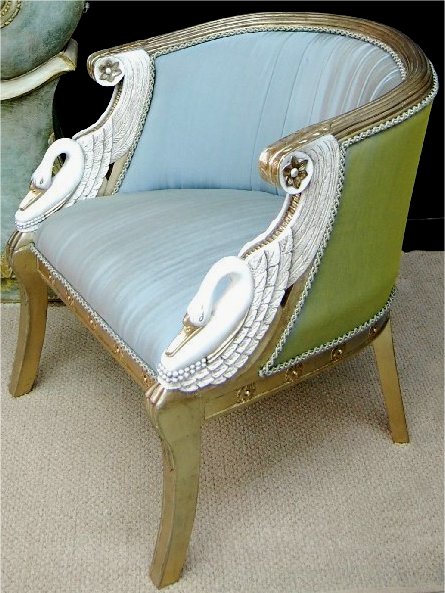 Beautiful hand painted fire screens for when the fireplace is not in use.

Each design is custom made to proper dimensions and can be painted
with the scene or motif of your choice.
To plan and order yours:
Call 902-532-0134 or send e-mail